The simplicity and originality of the best, most renowned traditional Italian pizza. No Italian pizzeria is complete without these options and we prepare them with an added ingredient: the careful balancing of a light base and toppings that use only the finest ingredients, which make even the most classic of pizzas unique and recognisable.
Taste, creativity and continuous innovation: this is the true Al Foghèr-branded "signature" pizza menu. Contemporary pizza is a tasty and healthy dish that refines the highest expression of Italian flavours through a long and elaborate study of flours and toppings. The finest pizza in Arezzo is born from ingredients and working techniques that cause each individual flavour to explode on the palate, making it a light and healthy dish. 
Gluttonous and delicate, pizza becomes a form of haute patisserie, uniting the sweet with the savoury. Alongside traditional dishes, Al Foghèr has devised a rich dessert pizza menu, where fresh fruit, Chantilly cream, chocolate, cream, yogurt and so much more sweet goodness tops a traditional salted pizza base. Each dish has been dreamt up and assembled with particular care for the base and the topping, bringing tasty combinations to life for the perfect end to your meal.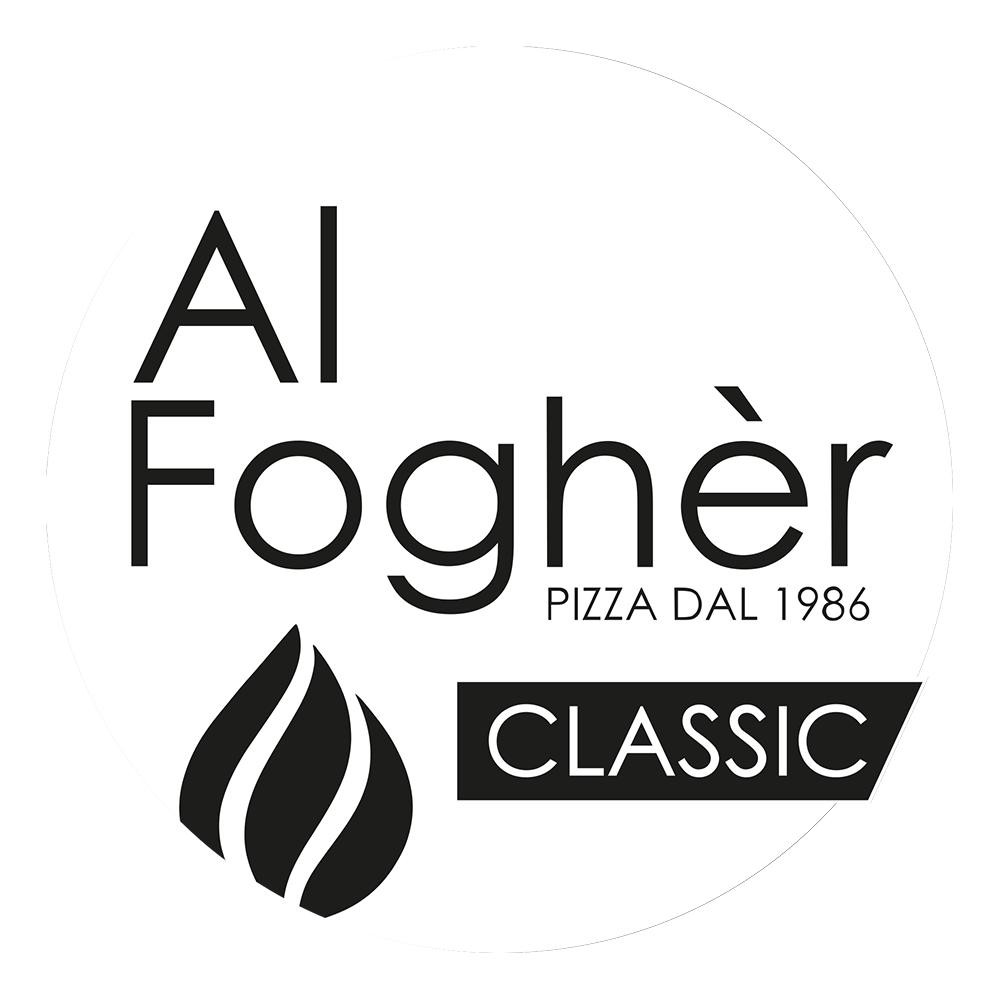 ONLY AL FOGHER CLASSIC, ONLY FOR LUNCH, ADDITION TO THE PIZZA MENU
TAGLIERE – a selection of cold cuts and cheese served with honey, olives, bruschetta and focaccia


CAPRESE SALAD



TUSCANY HAM & MELON

TOMATO BRUSCHETTA – two toasted slices of bread with fresh tomatoes, basil, garlic, and extra virgin olive oil

TRUFFLE BRUSCHETTA – two toasted slices of bread with fresh truffle and pecorino cheese

MIXED BRUSCHETTA – two with truffle and two with tomatoes

FOCACCIA WITH MORTADELLA
 FOCACCIA WITH MORTADELLA Pizza and beer is one of the most popular combinations of Italians. Our commitment has been oriented to select and include some of the best Italian, German and Belgian craft beers on the menu, favoring different flavors that are also expressed by small local breweries. A similar attention is also paid to the choice of wines that are increasingly trendy alongside pizzas and for which we offer a nice journey of the senses between classics, organic, prosecco and sparkling wines.
WHAT TO DO TONIGHT IN AREZZO?
Come and discover the true signature pizza by Al Foghèr.
Pizzeria Al Foghèr | Ponte alla Chiassa, 78 Arezzo
Pizzeria Al Foghèr Classic | Corso Italia, 40 Arezzo
P.Iva P3 srl: 02271640514 | Tel. +39 0575 362577 | info@pizzeriaalfogher.com